EXTRUSION-BASED BIOPRINTING
Simply
progressive.
usable.
pure.
Puredyne printheads enable precise dispensing in extrusion-based bioprinting – fast, easy, and clean. We combine proven progressive cavity technology with patented single-use cartridges.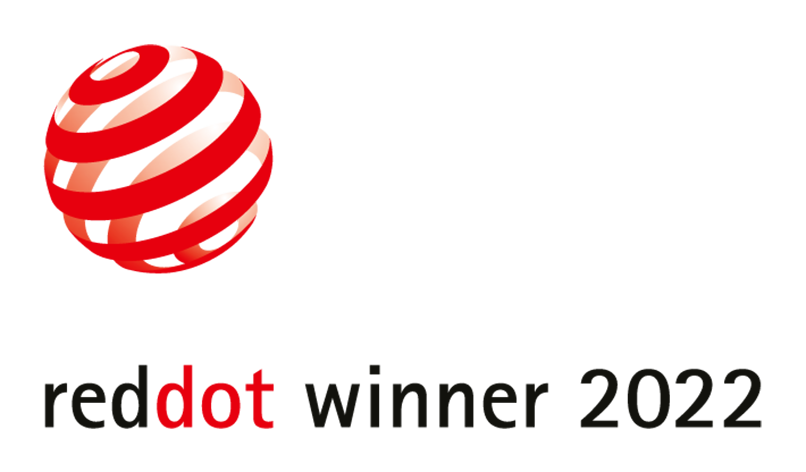 THE FUTURE MEETS PROGRESS…
…for us this means: We are by your side when you take the next step towards precision dispensing in the field of bioprinting or regenerative medicine!

Process flexibility
More material diversity for dispensing.
Repeatability
Continuous and precise printing process.
Sustainability
Compensation of CO2-emmissions.

All-in-one solution
Intelligent combination of volumetric dispensing technology with single-use components.

100 % safe
No cross-contamination due to the use of a single cartridge per material.

Knowledge transfer
Over 25 years of experience in handling viscous materials, which we are glad to pass on to you.
Say goodbye to process fluctuations, lack of precision, clogged dispensing needles and many other unpleasant problems you have been struggling with.
Get to know the simple and clean solution for low to high viscosity material such as hydrogels or ceramic pastes!
Stepper motor
(Installation in a bioprinter and no additional control necessary)
Volume reservoir ~ 5 ml / ~ 0.17 oz
Volume flow ~ 8.8 µl/rev (theoretical volume flow)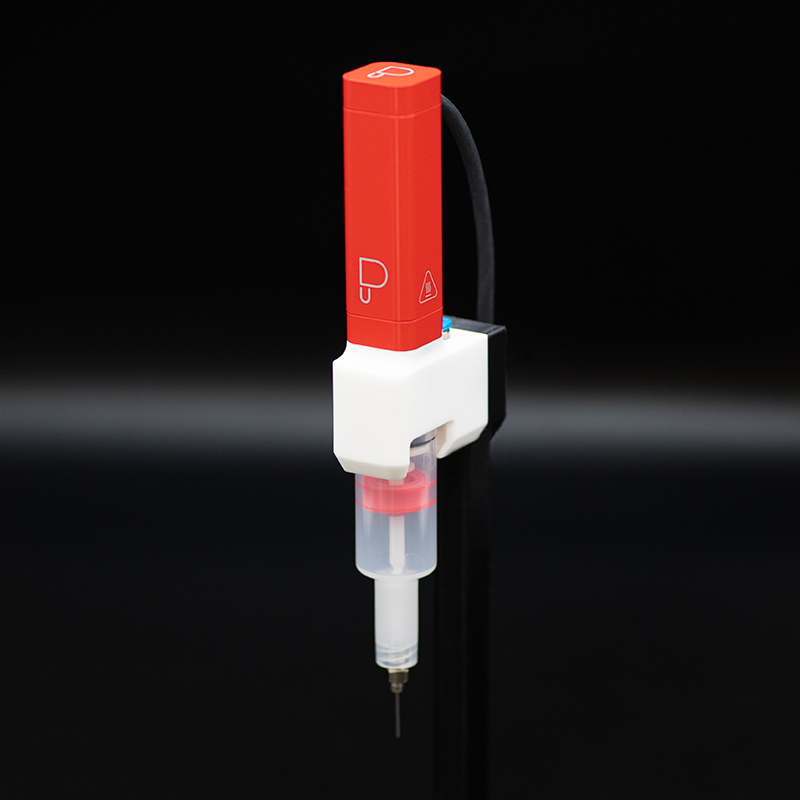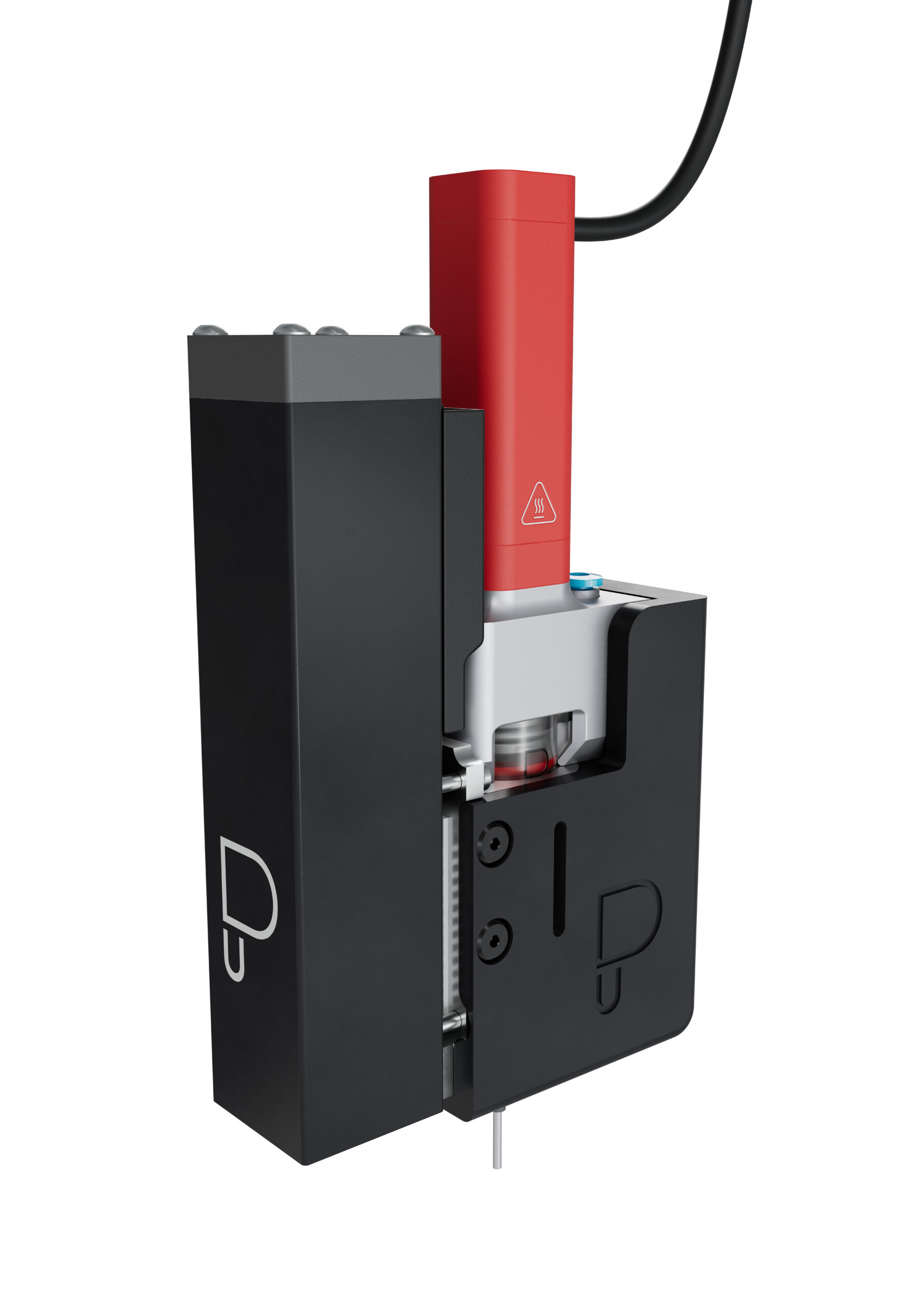 PUREDYNE® TEMPERATURE CONTROL B5
Temperature control of organic cell suspensions is a key success factor in bioprinting. Puredyne's heating and cooling unit ensures optimal cell survival conditions throughout the process.
Add-on for the Puredyne® cap b5 (print head)
Adjustable temperature range: 39 – 104 °F (4 – 40 °C)
Optical level indicator
Use the advantages of progressive cavity technology for your bioprinting processes! These include maximum repeatability thanks to a consistently reliable dispensing process, high process flexibility through material selection, and material and cost savings.
A small selection of what you can use our print heads for.


Drug development / testing


You can process these and other low to high viscosity liquids and pastes with our print heads.

Hydrogels & cell-laden material

Excellent process control through adjustable dosing temperature in bioprinting
Puredyne printhead gets its own modular heating and cooling system
One parameter that has made bioprinting of organic cell suspensions not 100% controllable to date is temperature sensitivity. A new heating and cooling unit – recently developed by Puredyne – now solves this problem and ensures optimal survival conditions for cells throughout the entire process. The temperature can be set between 39.2°F and 104°F. With this unit, the flow behavior of the dosing media can be positively influenced by heating or cooling to ensure a stable process with reproducible results – especially when ambient temperatures fluctuate.
The heating and cooling unit can be easily connected to the Puredyne cap b5 dosing head via a plug-in mechanism and forms a pressure unit. The filling level of the medium can be easily checked by visual inspection – the housing of the unit contains with a viewing slot for this purpose.
A solid-state thermoelectric Peltier element is used to thermally regulate the medium. The user simply adjusts the temperature setpoint via the Puredyne temperature control b5 device. The compact heating and cooling unit is designed in such a way that the air flow is directed upwards with the aid of an integrated miniature fan and excludes any influence on the printed object under the print head. The ability to adjust the temperature at the print head ensures that the application temperature is always the same when dosing bioinks, and thus ensures stable and reproducible process parameters – under all conceivable conditions. This is a great advancement in medicine and medical technology.
The Puredyne cap b5 was developed in order to be able to apply biomaterials more precisely. At the time, the engineers considered the dead space of the dosing unit, the particle filling level of the material to be dosed, and the precision required by the users in the developments. They then constructed the Puredyne print head in a single-use design. It is virtually free of dead space and thus ensures maximum material utilization. The endless piston technology used also enables highly filled pastes to be dispensed with precise results. An adjustable retraction ensures exact start-stop points. Low shear and pulsation-free dispensing ensures constant line width with a possible resolution of less than 200 µm.
The printhead, now expanded to include the Puredyne temperature control b5, symbolizes a first technical expansion that can further advance cancer research, organ modelling, cell scaffold construction, and the development of new agents for personalized medicine.
Puredyne receives Red Dot Award for Product Design 2022
Elaborate development process is rewarded
Functionality is still the biggest driving force behind the development of many parts and components in the industrial environment. With its print heads for extrusion-based bioprinting, the Puredyne brand is proving for the first time that design and functionality can indeed inspire each other. For this, the Puredyne team has now received a Red Dot Design Award in the Product Design category.
Whereas users previously had to put up with a lack of suck-back mechanisms or neat control in pneumatic extrusion, Puredyne's printhead now enables highly precise printing results.
Until the Puredyne team was ready to submit their application to the international Red Dot jury, the engineers invested a lot of time. Their goal was to merge technology and design into a harmonious unit. It is not only the simple, clean operation and intuitive handling that makes Puredyne interesting for companies with a focus on plant engineering and bioprinting. Equally relevant is the possibility of full process control in bioprinting, something that until now has often been reserved for global players.
Users should not only be aware of these advantages, but also see and feel them in every application. The idea behind it: A minimalist style – inspired by Bauhaus – that highlights the strength of the technology.
The approach: Knowing that a modern design is not feasible without extra effort in production and assembly, the design was developed over months. The Bauhaus style was to be made visible via strong yet harmonious elements, clean lines, a minimalist design, and bright primary colors. Over a number of iterations, a concept emerged as part of the brand development, which today presents itself with a print head in dominant red. In terms of color, this contrasts strikingly with the white receptacle unit. The brand's purist logo on the print head is recognizable.
The strategy paid off: Despite the enormous competition, the Puredyne team managed to impress the international jury. In an evaluation process lasting several days, the jury examined all the submissions for design quality and degree of innovation and finally gave the green-light.
You need further information?